Useful links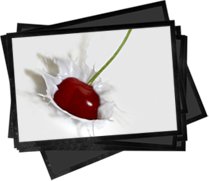 The British Embassy in Stockholm
Help and news for British nationals. They also have a Facebook page.
Overseas British passport applications
Includes passport renewal, 12-month extension to a British passport, and emergency travel documents for children.
Direct flights from Gothenburg Landvetter to London Stansted and to Edinburgh. (The alternative is driving for two extra days in each direction, via Denmark, Germany and Holland/Belgium/France.)
A delightful shop packed with all the food you miss from "back home". Located centrally in the beautiful Antikhallarna. (Västra Hamngatan 6, nearest tram stop: Domkyrkan)
Robert's food truck for excellent fish'n'chips, burgers and English curry. (The Geordie welcome comes free.)
Located at the waterfront between Saluhallen and Stora teatern.
Gothenburg English Studio Theatre (GEST)
A professional English-speaking theatre in Majorna.
Here you can find occasional performances by the amateur group The Gothenburg Drama Group and by Craic! Theatre Productions. (For coming productions click on Kontakt and see under 'Theatre in English'.)
Anglican Church in Gothenburg
They also have a Facebook page.
Articles in English about Gothenburg and Sweden.
The Anglo-Swedish Society of Gothenburg
The International Women's Club of Gothenburg
(Last update 15 Oct 2022. Please report any broken links!)