Coming events
Our ever-popular season of social evenings continues at Drottning Kristina's Jaktslott.
Autumn - winter 2019
The list below includes external cultural events in English, some of which offer a discount to British Club members if you book via us. If you know of other upcoming events in English, please contact to have them added to this list.
*******************************************
Fri 22 Nov (19:00)
Improfest - Bumper Blyton
Some of the UK's best-known improvisers spin an entirely new tale using hand-drawn audience suggestions in their Enid Blyton-style show. Bumper Blyton have their picnic hamper packed full of parody, ready for a riotous improvised spoof.
Teater Aftonstjärnan, Lindholmen - info and tickets.
Sun 24 Nov (13:00 - 15:00)
St Andrew's Day lunch
Buffet with delicious food from around the world. (Tickets 100 kr from Gisela Barnard.)
Haga församlingshem, Haga Östergata 30
Dec (date and time TBD)
Brexit briefing for UK Nationals in Sweden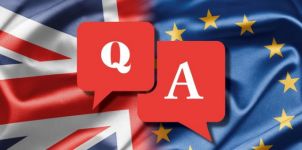 The new British Ambassador to Sweden, Judith Gough, plans to hold a "Town Hall meeting" in Gothenburg to give an update on the implications of Brexit for UK nationals living and working here. Watch this space!
Location TBD
Sun 8 Dec (12:30 - 15.00)
BRITISH CLUB - Christmas lunch - Now fully booked!
A traditional turkey meal, followed by Christmas pudding.
Wine included. (Welcome glögg at 12:30, lunch at 13:00). Cost: 250 kr for members, 300 kr for guests.
Drottning Kristinas Jaktslott
Sun 15 and Wed 18 Dec (18:00)
Nine Lessons and Carols
Mon 16 Dec and Thur 19 Dec (18:00)
The Winter's Tale (with Judi Dench)
Bio Roy (encore viewing from London's Garrick Theatre)
Shakespeare tragedy directed by Kenneth Branagh.
(discount for British Club members). Contact John at the Anglo-Swedish Society: