Who we are and what we do
The British Club in Gothenburg is a social club offering 'the best of British' in the West of Sweden. Membership is open to people with some connection to Britain, regardless of their nationality.
The club is run on a voluntary basis and enjoys, as the mainstay of its activities, a series of social evenings for members and their guests to meet in a friendly and traditonal British atmosphere. It also hosts occasional outings and special events, such as Poppy Day Tea.
Our membership base of over 150 families continues to thrive, and new applications are always welcome.
Latest news
British citizens overseas can vote in the UK general election on 12 Dec 2019

UK nationals who have been abroad for 15 years or less can register as an overseas voter. Further information here. If you want to vote by proxy (more reliable than postal voting), your local Electoral Registration Office must receive your proxy vote application by 5pm on 4 December.
The British Shop opens on 9 Nov
Good news! The new British Shop in Antikhallarna (Västra Hamngatan 6, nearest tram stop: Domkyrkan) will have its grand opening on Saturday 9 Nov at 10:00. Keep an eye on their Facebook page for updates.
Guidance for Brits returning to the UK (3 Oct 2019)

If you are a UK national considering returning to the UK permanently, here is the latest information about some of the actions you may need to take.
New British Ambassador to Sweden (20 Sept 2019)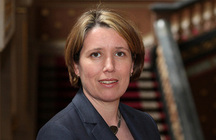 Judith Gough is the new British Ambassador to Sweden, after four years as British Ambassador to Ukraine.
Would you like a new shop selling British food in Gothenburg? (27 Aug 2019)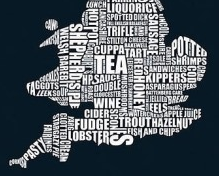 Paul, the former manager of the now-closed English Shop, has contacted us to say he is considering opening his own shop in Gothenburg, but he wants to get some ideas and feedback first. Please answer this online survey to help him assess the demand and find out your preferences.
Legislation for Brits in Sweden in the event of a "no deal" Brexit (July 2019)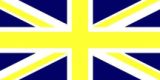 On 15 July the Swedish parliament passed a bill to ensure that UK nationals and their family members will be exempt from the requirements on residence and work permits during a transition period of one year, allowing them to adjust to the new situation. If you then need to apply for a residence permit they will also take into account the years you have already lived in Sweden as an EU citizen.
Migrationsverket's Brexit FAQ contains updated helpful information in Swedish about what you need to do when (or if) there is no deal.
The English Shop is no more (1 June 2019)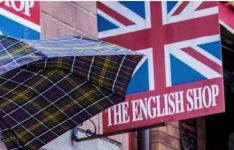 Sadly, the English Shop has now closed its doors. We will just have to eat knäckebröd instead of Walkers shortbread.
However, you can still get huge bags of PG Tips tea bags at Spices of India near Backaplan, and custard powder and marmite at Kryddhuset on Redbergsvägen.
Application for Swedish citizenship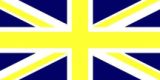 In these Brexit times, many Brits in Sweden are considering applying for Swedish citizenship, which gives you dual citizenship and the right to vote in Swedish elections, as well as peace of mind about any future impact of Brexit on Brits living in EU countries. It costs 1500 Swedish kronor and you apply to the Swedish immigration agency, Migrationsverket.
More details on who qualifies for citizenship and how to apply.
Note that it can take them a few months to process a citizenship application. The fact that they require your passport in the original with your application means that you could find yourself unable to travel abroad for some time, so it is best to apply when you have no urgent travel plans. However, you can send them a request to temporarily get your passport back, specifying your travel dates at least ten days before your trip, but it might be wise to allow more time than this. In our experience, asking for your passport back in this way may trigger them to rush your application through, so you get your British passport and a Swedish citizenship certificate in the same letter. But at the least, they will return your passport and let you know when they need it back again, which will be when your application has reached the top of their queue.
British citizens overseas can sign petitions to the UK government (March 2019)

Did you know that you are eligible to start or sign petitions to the UK government or Parliament? The Petitions Committee is set up by the House of Commons. It follows up the issues raised in the most popular petitions, and it has the power to press for action from government or Parliament. If a petition gets over 100,000 votes it is considered for debate in Parliament, so it is a way to make your voice heard in the UK.
See the most popular petitions here, and sign any that you feel strongly about. There are several petitions to leave the EU, with from 40,000 to 580,000 votes, but the most popular petition by far is the one to revoke Article 50 and stay in the EU; this one received over 6 million votes and was debated in Parliament on 1 April.
Brits in Gothenburg featured in local press (2 Mar 2019)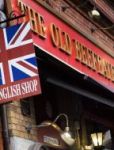 The local newspaper, Göteborgs-Posten, did a feature article on Brits in Gothenburg (a city once known as "Lilla London" because there were so many Brits here). The British Club gets a mention.
Read the article here (in Swedish)
Brexit briefing for UK Nationals in Gothenburg (4 Feb 2019)
The British Embassy's new Deputy Head of Mission, Peter Ruskin, held an information meeting to give an update on the implications of Brexit for UK nationals living and working here.

Mr Ruskin previously spent five years at the British Embassy in Berlin, so he is also aware of the EU perspective.
Around 75 people attended. There was only time for him to answer a few of their questions, but he has taken with him questions that his team can investigate and he promises to put their answers on the British Embassy's Facebook page.
Meanwhile, I put together this document based on the questions submitted by members:
Brexit: British Club members' questions and some official answers (10 Feb 2019)
See also the following links for UK government information relevant to you:
Brexit information. You can sign up for updates on any Brexit news they issue here.
Living in Sweden - Brexit information. (Check here for updates or subscribe.) Note that the focus is on UK nationals moving to Sweden, and there isn't much mention of the "no deal" scenario.
Important EU Exit information for UK nationals if there's no deal. This applies to any EU member state, including Sweden. There is an extensive list of topics, including:
# Applying for permanent residency in an EU country
# Staying in an EU country with an EU spouse
# Paying for healthcare in EU countries
# UK state pension and benefits
What plans does Sweden have for the Brexit "no deal" scenario? (Jan 2019)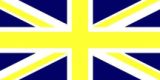 While the UK parliament is still debating what it wants to do, the Swedish government has been putting together a proposal ("promemoria") for how they plan to make special arrangements in the "no deal" (hard Brexit) scenario for British citizens living in Sweden. They hope to put the proposal into effect immediately after Brexit.
Read about the Swedish government proposal here (in English).
The plan is that UK nationals and their family members who lose their right to live and work in Sweden as a consequence of a hard Brexit will be exempt from the requirements on residence and work permits during a transition period of one year. They would be allowed to stay in Sweden during the transition period under similar conditions to today, allowing them to adjust to the new situation.
The EU has also produced an extensive questions and answers document (as agreed in Dec 2018):
European Commission: FAQ about the "no deal" Brexit contingency plans
Brexit briefing for UK Nationals in Gothenburg (12 Nov 2018)
The British Ambassador to Sweden, David Cairns, held an information meeting to discuss the latest on the UK's exit negotiations with the EU. The topic was billed as the implications of Brexit for British Nationals living and working in Gothenburg. Mr Cairns was able to answer many of our questions, although in some cases he pointed out that only the Swedish government could give a definite answer and, unfortunately, we haven't got a Swedish government at the moment.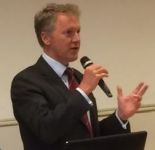 He stressed that there is a false impression from the media that we are headed for a catastrophe because no one knows what they are doing, but in fact the negotiations have come a long way behind closed doors. He is pretty confident that, since nobody wants "no deal", everyone will do whatever it takes to get the final issues sorted before Brexit takes effect on 29 March 2019. Furthermore, there will then be an "Implementation Period" (30 March 2019 to 31 December 2020), during which the current framework of EU rules and regulations will still apply. After that, things might change, but most of it won't affect people who are already living in Sweden (or any EU country) now, or who move here during 2019-2020.
The Ambassador gave a similar briefing recently which was recorded, so you can see that BREXIT Q&A session in Stockholm (1 hr long, but you can skip the first 13 minutes) to get more details. At that briefing there was a panel including the Director-General of Migrationsverket, Ola Henriksson, giving useful information from the Swedish side. He said, for example, that the queue for handling Swedish citizenship applications is slow at the moment - you could be waiting two years. However, they won't keep your British passport all that time if you need it back. (See below under 'Application for Swedish citizenship')
Brexit update from the British Embassy (Nov 2017)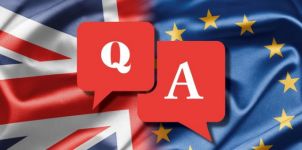 On 16 November, the Deputy Head of Mission at the British Embassy, Aidan Liddle, gave the latest news on Brexit and the current state of the negotiations with the EU. The meeting was well-attended (with 150 people registered) and there were plenty of questions, fielded by a moderator.
Mr Liddle, with long involvement in the EU, was impressively knowledgeable and clear in his responses. He stressed that there is a false impression from the press that no progress has been made, but that negotiations are well underway behind the scenes, although still in the early stages.
His overall message seemed to be that, while there is absolutely no turning back on the decision to leave the EU, the UK is doing everything it can in the negotiations to keep its relationship with the EU exactly as it is today (e.g. by converting existing EU law into UK law). However, the UK does plan to release itself from the EU principle of free movement of labour, since that was the main issue in the referendum. (Unfortunately, we didn't have anyone at the meeting to represent the official EU position on these issues.)
Mr Liddle emphasized that the UK government is keen to honour EU citizens' right to reside in the UK, but only for those settled there already. The position of Brits living in or moving to Sweden (or elsewhere in the EU) was not explored but there would presumably be a reciprocal arrangement. He only reiterated the Ambassador's advice that Brits should contact their Swedish MEPs to put across any concerns about their future as Swedish/EU residents after Brexit.
Most of the issues Mr Liddle covered are outlined in detail on the Gov.uk website:
Price and bookings for social evenings
At the AGM on 25 February 2017 it was decided to raise the fee for socials to 150 kr per person to keep up with rising costs.
Please book via Catriona (see Club contacts), stating if you are a vegetarian. She will confirm whether there are still places available and then ask you to pay the fee direct to our Bankgiro account: 5359-2069. (Don't forget to include your name on the message to the payee, otherwise we won't know who made the payment.)
From now on we will open the doors at Drottning Kristinas Jaktslott at 6 pm instead of 7 pm, so that the hungry revellers don't have to wait too long for their food. It also means that we have more time to chat and less need to rush to clear up and head for home at the end of the evening.
No more direct ferry options to the UK (2016)
DFDS now report that they no longer take foot passengers or private vehicles on their freight ferry from Gothenburg to Immingham. So if you want to take a car to the UK, there is no direct connection by sea. You either need to plan two extra days in each direction and drive via Denmark, Germany and Holland/Belgium/France, or leave the car here and travel by plane.