Coming events
Our ever-popular season of social evenings continues at Drottning Kristina's Jaktslott.
Please book as early as possible via the Membership Secretary (see Club contacts) to secure a place, and let us know if you are a vegetarian. Members' guests are welcome, if booked in advance.
The entrance fee of 150 kr per person includes the meal and should be paid as soon as your booking is confirmed to Bankgiro 5359-2069.
(Don't forget to include your name on the message to the payee. Otherwise the payment is anonymous!)
Summer - autumn 2018
14-19 Aug
Gothenburg Culture Festival (Kulturkalaset)
Over 1 000 things to do, see and listen to. Opera, art, music, carnival, theatre, literature and films, as well as food, local bands and superstars. The festival takes place in the city centre of Gothenburg. Open to everyone and totally free.
More information and programme
23-27 Aug
Gothenburg Fringe Festival
This year's Fringe will feature over 150 performances across four days in 13 venues in and around the Majorna district of Gothenburg. From theatre to dance, comedy to film and everything in between. Performances are in English unless otherwise stated.Most performances cost 100 SEK.
Fri 24 Aug (12:15)
Lunchtime concert: guitar and song
Emil and Zandra Ernebro
See poster
St Andrew's Church, Hvitfeldtsplatsen 2
24, 25, 26 Aug
HEDY! The Life & Inventions of Hedy Lamarr
A true story of Hollywood glamour and scientific genius, written and performed by Heather Massie
More information about the show. (See also Gothenburg Fringe Festival for performance times and ticket booking.)
Draken (Heurlins Plats 15)
Fri 28 Sept (18:00)
BRITISH CLUB SOCIAL EVENING - Britalia
We will be visiting the Italian Club at Gamlestaden and holding our own "Britalian" quiz.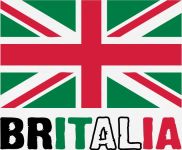 Genuine Italian buffet
The Italian Club, Gamlestadsvägen 1 (Free parking, tram 6,7 or 11 to Gamlestads Torg. More details on request.)
Mon 1 Oct (18:00)
King Lear
starring Ian McKellen
Bio Roy ('nearly live' from Chichester Festival Theatre)
More information (discount for British Club members)
1 - 6 Oct (19:00)
The Believers Are But Brothers
A show about tech savvy extremists, gamergate, the alt-right, Donald Trump, ISIS and a generation of resentful, directionless, violent young men.
GEST (Gothenburg English Studio Theatre), Chapmans Torg 10
Fri 12 Oct (18:00)
The Prime Minister's Daughter and the Suffragettes
Anglo-Swedish Society dinner and entertainment, featuring a dramatic reading by the Not-Quite-a-Ceilidh ensemble (including several British Club members). A light-hearted celebration of the 100th anniversary of women gaining the right to vote in the UK and of the only demonstration for women's suffrage in Sweden, which took place in Gothenburg in 1918.
Haga Församlingshem, Haga Östergata 30
More information (discount for British Club members)
Mon 26 Nov (18:00)
The Madness of King George III
by Alan Bennett
Bio Roy ('nearly live' from Nottingham Playhouse)
More information (discount for British Club members)